For the operation of balances with Windows PC
Please go to "Free software download" in download center to get RTS tools for free.
Features
RTS Tools is a Windows application that connects SHINKO DENSHI's balance to Windows PC. RTS Tools consists of two types of tools, RTSLogTool and RTSInputTool.
---
RTS log tool
Tool for data-collecting and command operation. You can record the balance data in a Windows PC in text file format or CSV file format. The data imported to RTSLogTool is automatically saved in a file. And you can send commands from the RTSLogTool to your balance.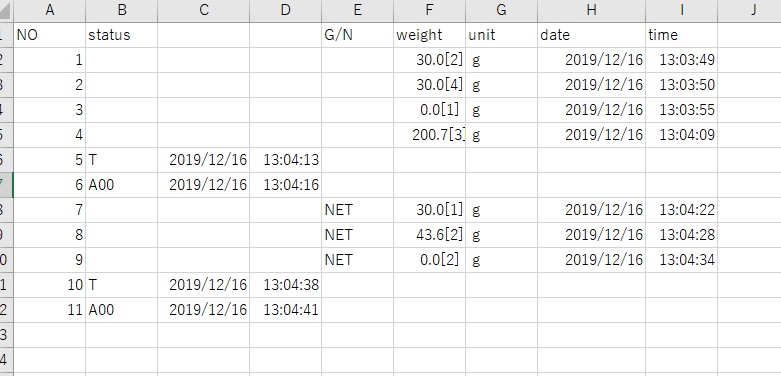 ---
RTS input tool
Tool for recording balance data directly in your application (Microsoft Excel, etc.).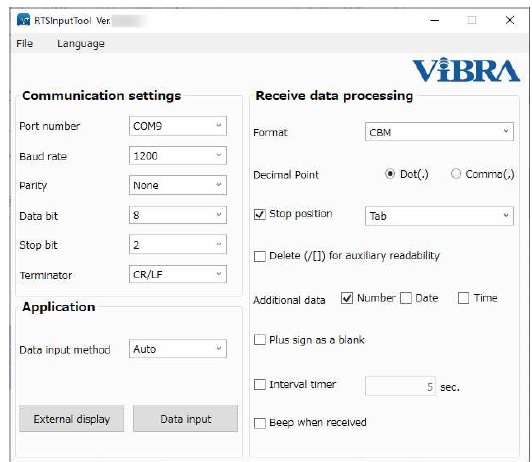 ---
Input tool as external display
PC display can be workable as external display of the balance.

---
Specification
Operating environment
Supported OS : Windows10
NET Framework : Ver.4.6 or higher
Display resolution : XGA(1024×768 pixel) or higher
note: If display size is set to anything other than 100%, teh following phonomena may occur.
– The screen layout may be distorted.
– Charactes on the screen are cut off in the middle.